A banner season for budding star and BBE Alum Jayson Tatum finished with him draped in Olympic gold.
Tatum, the youngest member of U.S. Men's National Basketball Team, helped USA Basketball rebound from a preliminary setback against France and win their final five games en route to their fourth straight Olympic gold medal at the 2020 Olympic Games in Tokyo.
Team USA capped the comeback by avenging their lone loss with a win over France in the Gold Medal Final. Tatum scored 19 points and grabbed seven rebounds in the clincher, and finished the Olympics averaging 14.8 points per game off the bench, second only to star Kevin Durant on the U.S. Olympic squad.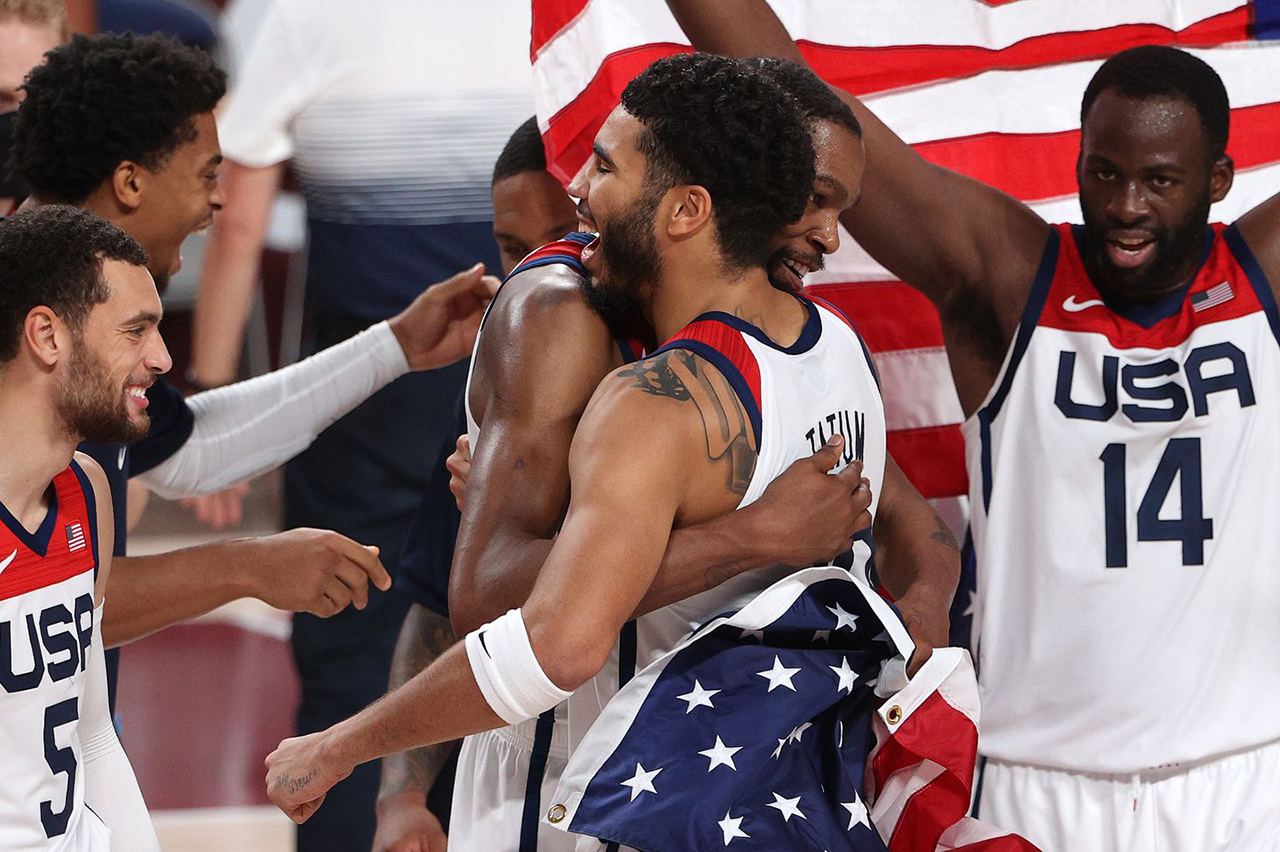 At just 23 years old, Tatum has a unique perspective on the privilege to play on Team USA alongside players like Durant, who he grew up watching win Olympic gold.
"It's an incredible feeling. Something you always dream about," Tatum told NBC after the game. "I remember being in high school watching these guys win a gold medal. And to play alongside them and win one in a climate like this, everything that we went through, not being able to bring our family – I know (my son) Deuce is watching. So this is an amazing feeling."